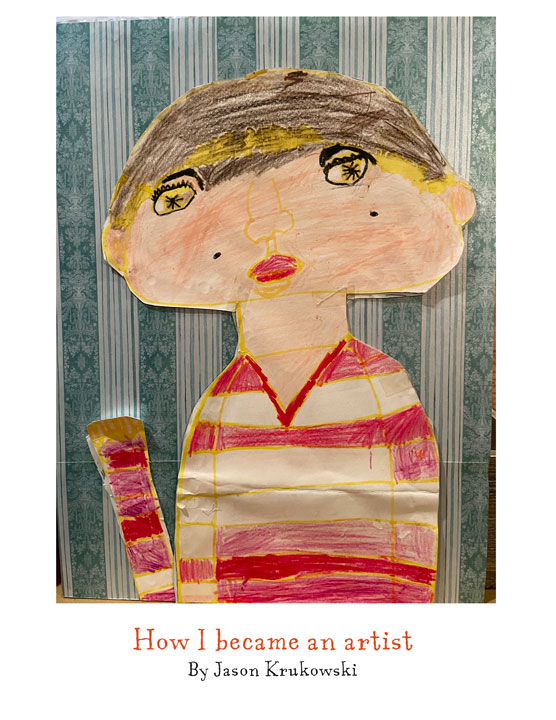 We are so grateful that Jason Krukowski accepted our speaker invitation after admiring his work at the Third Ward Art Festival last summer. So many members commented on how much they enjoyed Jason's presentation at our January 24, 2023 meeting.
It's all about art for illustrator Jason Krukowski, showcasing his love for the city of Milwaukee. His original art about love, romance and humor presents a nostalgic, yet current, depiction of Milwaukee.
Jason brought his book, "How I became an artist," and members followed along. His story led us through Jason's artistic influences, life events that shaped his art, and how his sketching process develops into final illustrations. Listening to Jason's journey was entertaining and relatable. His determination and talent was a lesson for all.