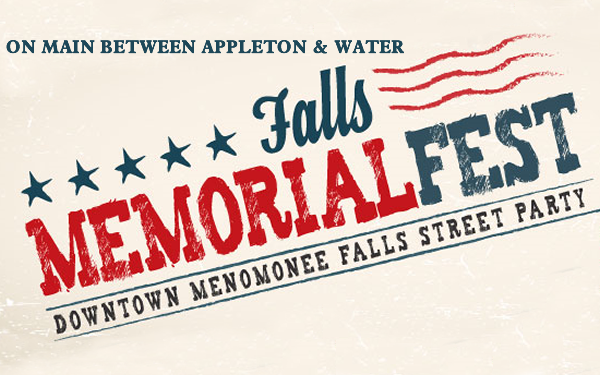 We are so looking forward to our first come-back show!
Falls Memorial Fest 2021 is set for the Saturday of Memorial Day weekend, May 29th, along Main Street in Menomonee Falls. The Guild, along with Fine Art Montage, has again coordinated an Art Fair to take place between 11:00 a.m. to 5:00 p.m.
Look for artists from the Guild on the east side of the Mill Pond waterfall—or what is referred to as Mill Pond Plaza. Sixteen+ tents will stretch northward from the sidewalk back as far as need be!
This incredible show opportunity is offered free of charge to Guild members. In 2019, there were over 5,000 people in attendance.
2019 photo gallery