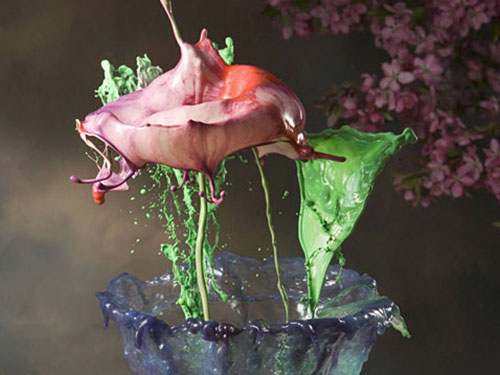 Event Location
Art Lounge
N88W16567 Main Street
Menomonee Falls, WI 53051
Event Time
**Special Pre-meeting Social & Artistic Exchange: 5:45 – 6:30pm**
You're invited to come and tour the Guild's new and improved meeting space at Art Lounge! Owner, and Guild member, Stacie Estrada will open up the entire venue for us to check out before our meeting — even opening up the kitchen and bar if you're so inclined! Please arrive early if you intend to tour as we'd like to get down to business promptly at 6:30. 
Business Meeting: 6:30 – 7:00pm
Lots to catch up on since we haven't held a formal meeting since January 2020!
Artistic Development Workshop: 7:00 – 8:00pm
Speaker: high speed photography with Jack Long 
Jack's photography captures the predictably unpredictable movement of liquid within a single flash exposure. By using a mixture of water, thickener, pigment and dye, he creates incredible exotic flowers, leaves, vessels and blooms frozen in time. Jack has worked as an advertising photographer for over 35 years, but now earns highest regional and international recognition as a fine artist.