The Guild runs the Air Fair alongside Menomonee Falls Downtown's Memorial Fest each year on the Saturday of Memorial Day weekend. Falls Memorial Fest is a day-long street party along Main Street with myriad vendors, activities and live music.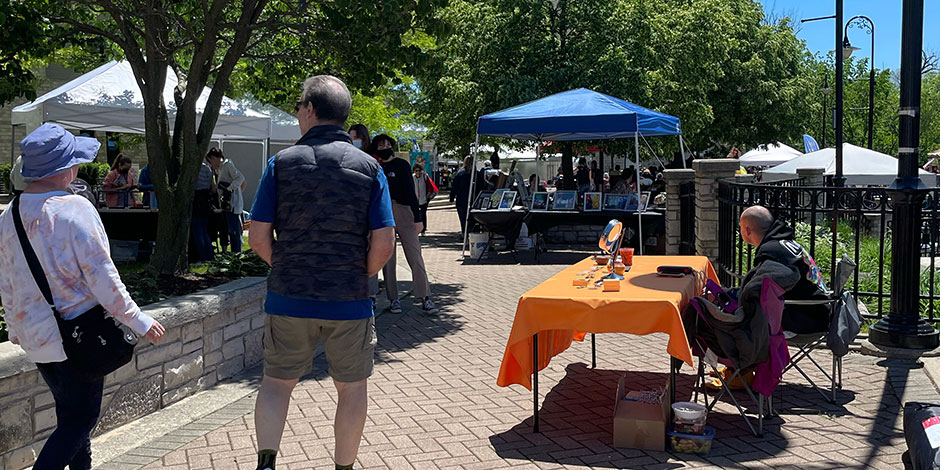 A Guild informational tent, spread with AGMF brochures and a Silent Auction, opens the path back to the Art Fair. Works sold at the Silent Auction benefit our annual scholarship fund that matches a talented high school student with an educational art experience.
Guild members are offered the opportunity to set up their own 10×10 tent in this show free of charge as a member benefit. 15-20 artists' tent spaces are located near the gazebo at Mill Pond Plaza stretching northward from the Main Street sidewalk. The Art Fair runs 11am – 5pm, whereas Memorial Fest continues into the night.
CALL FOR ARTISTS will be issued in early 2024.
Contact Don Eisenhauer
This is a "First-come, First-serve" event for our members.
Saturday, May 25, 2024