Our annual Membership Show showcases artwork from within the Guild.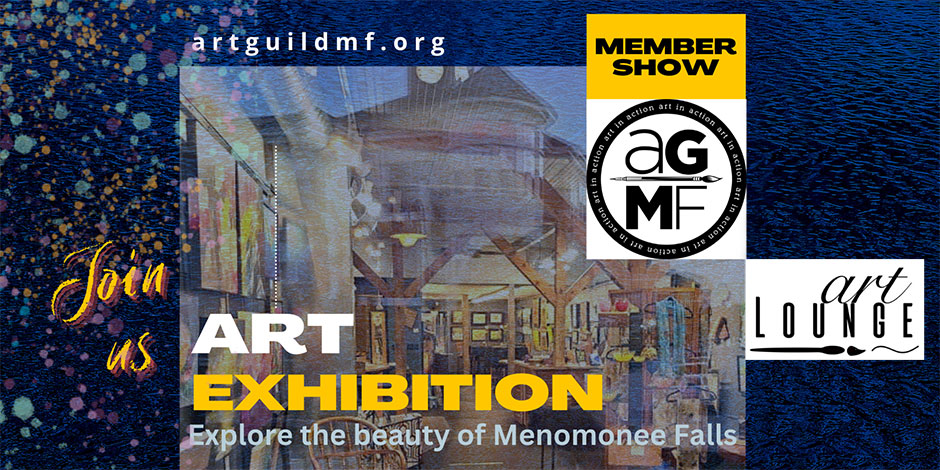 The Art Lounge graciously donated their walls to host the Guild's exhibit for two full months, Tuesday May 23rd through Saturday July 29th, 2023, featuring a Gallery Night on Friday June 2nd. New this year, we encouraged artworks to center around a theme, Beauty in Our Village – favorite Village spot, flowers, animals, birds, architecture or abstraction that illustrates the color and feeling of Menomonee Falls! The show was a popular tour stop during the Falls Festival of the Arts.
The Art Lounge, owned by member Stacie Estrada, provided a beautiful venue at no charge further promoting the Art Guild organization by having all our members' artworks in one place. This was a unique opportunity for members to show off their pieces in a true gallery setting!
Pictures below from the opening reception of our 2023 Membership Show where winning artworks were recognized with 1st, 2nd and 3rd Places, as well as two Honorable Mentions, as selected by our guest judge, Beki Borman. Votes were counted at the close of the show to determine our People's Choice Award.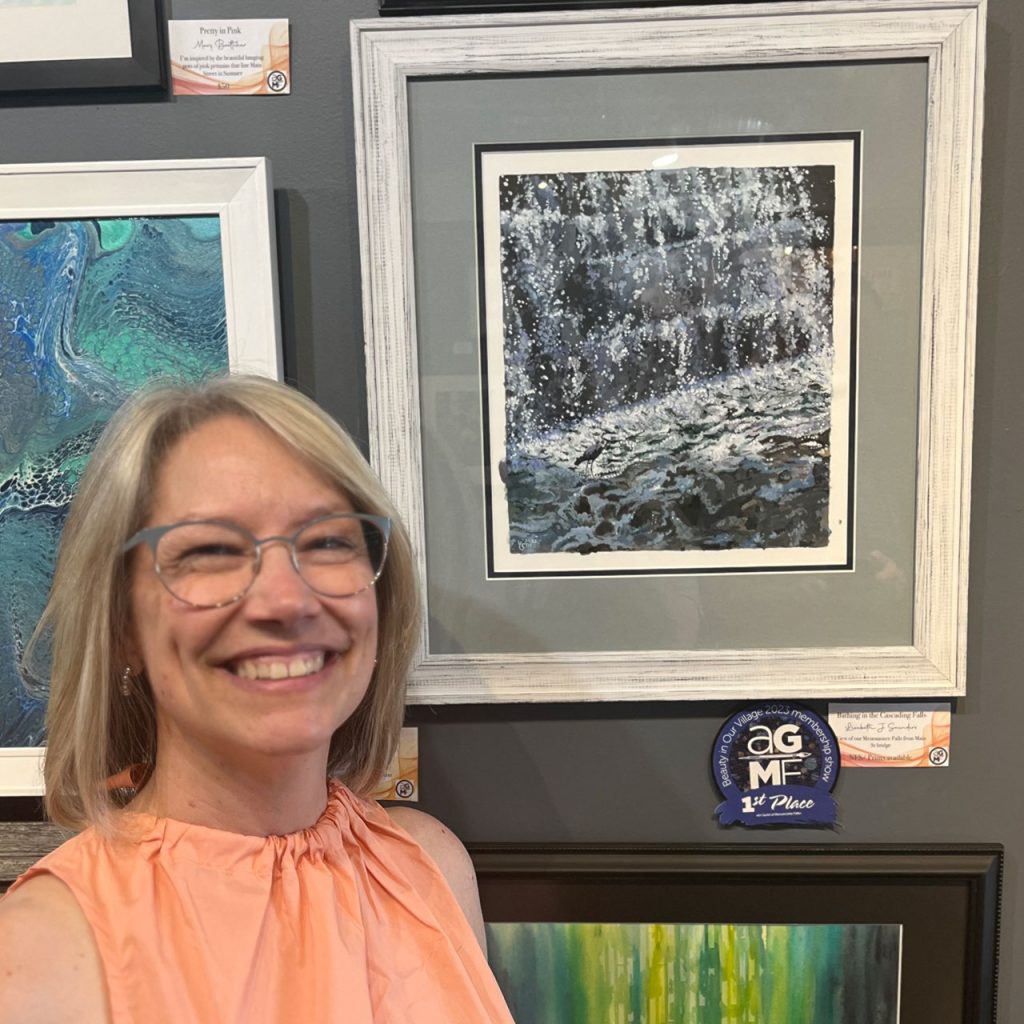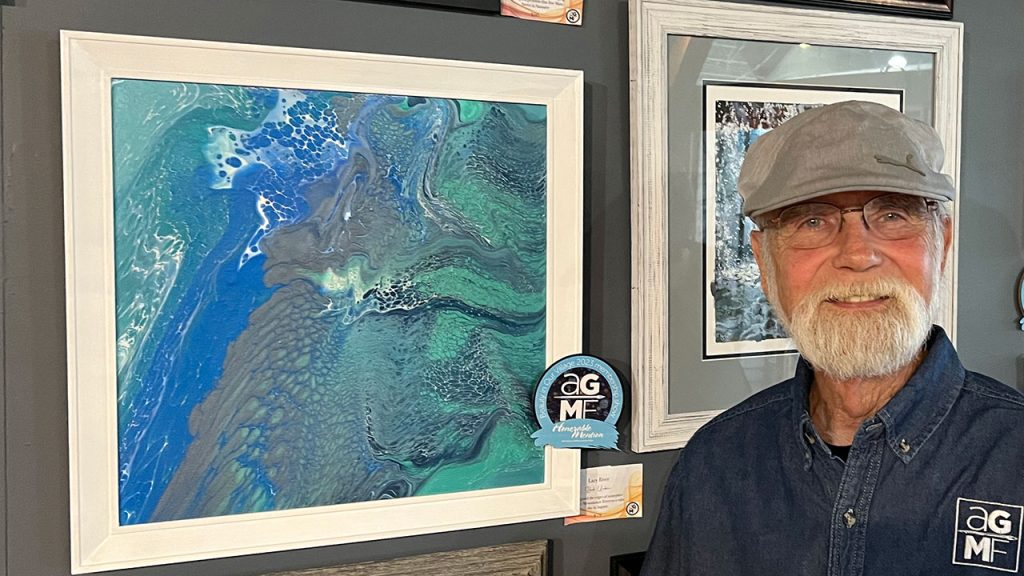 May 23 – July 29, 2023
Art Lounge
N88W16567 Main St, Menomonee Falls, WI 53051