AGMF's annual group project asks members to create just one section of a larger artwork that is then reassembled to display as a whole. Participants have two months to work on their piece of the selected masterpiece. Sections are handed out randomly and artists are encouraged to use their own personal artistic style to represent their assigned section as they see fit.
The strength of this project lies in the fact that all of the participants, combining their individual artistic mediums and styles, contribute to the success and beauty of the artwork as a whole. The piece showcases the extraordinary talent within the Guild.
The small canvases are handed out at our February meeting and returned at our April meeting. The final 2018 and 2019 pieces are framed and on display in the large meeting room at the Library, while the 2021 piece is hung at the Art Lounge, where we hold our membership meetings.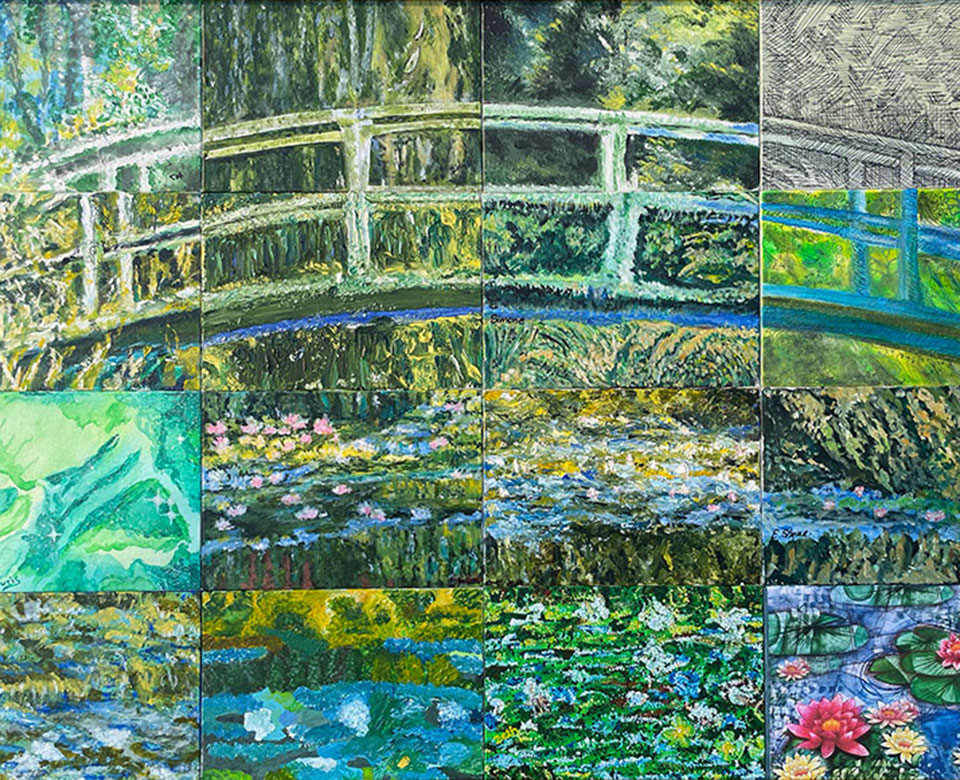 This year, members selected to interpret Matisse's "Woman in a Purple Coat." Members were given a first look at all the pieces together at our May 24th meeting before sending off to be framed.