Ten Guild members filled their tents with their wares to represent the Guild in our first year at Falls Memorial Fest last Saturday May 25th, 2019. Tents were set up in the bricked plaza by the Dalles III building, just north of Main Street, next to the falls. Those artists reported to have a great day with lots of foot traffic, substantial sales and lively conversation despite a soggy morning setup.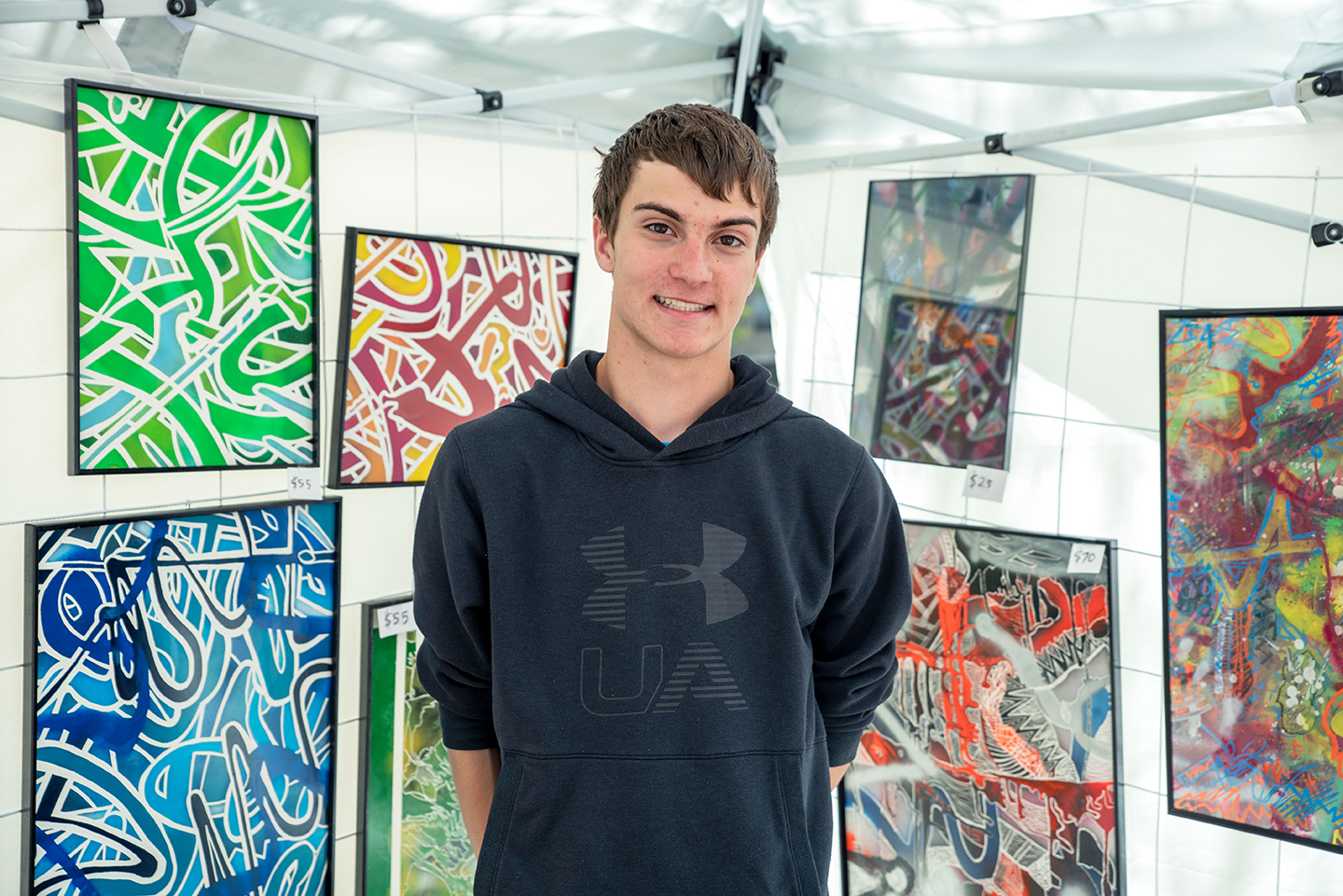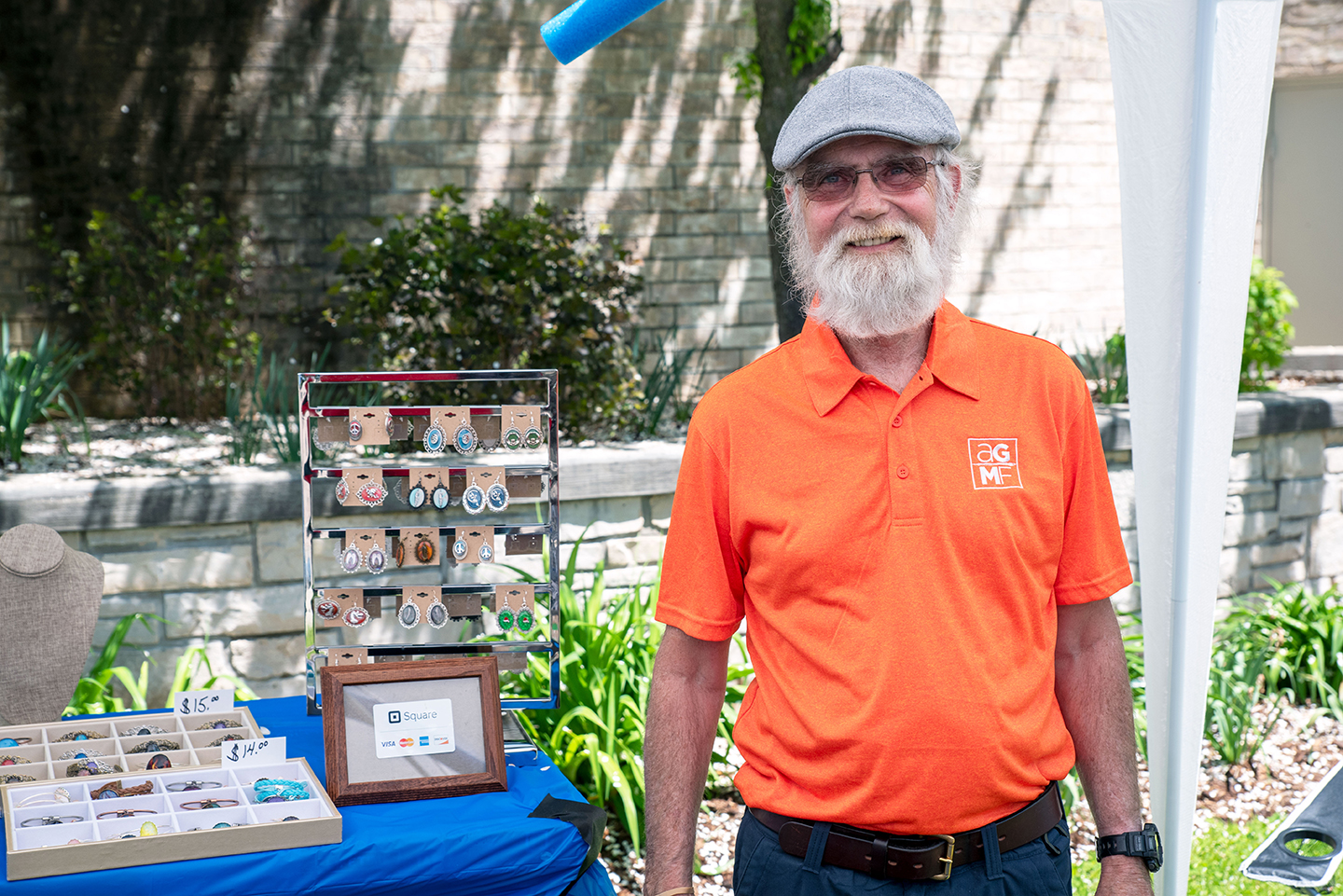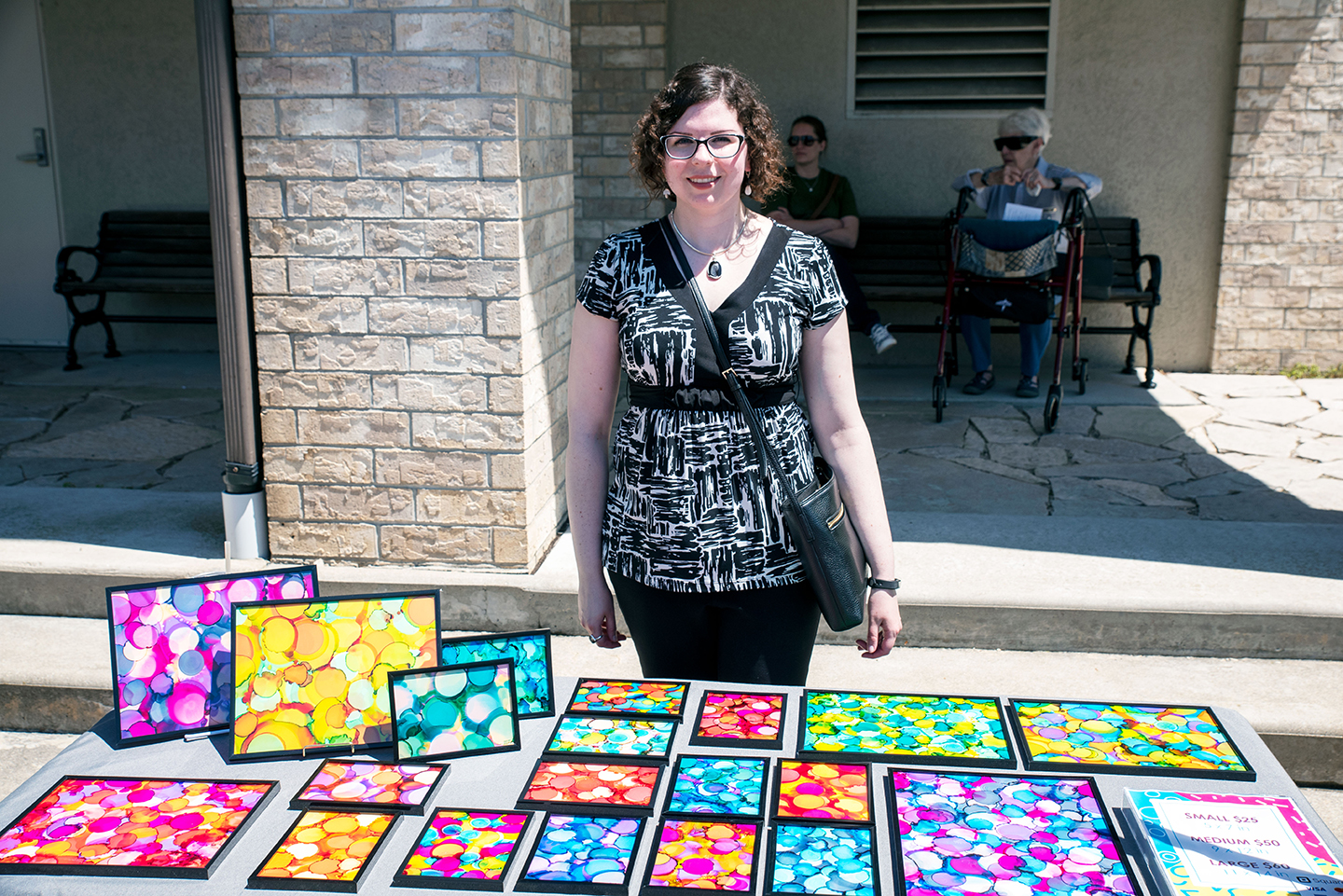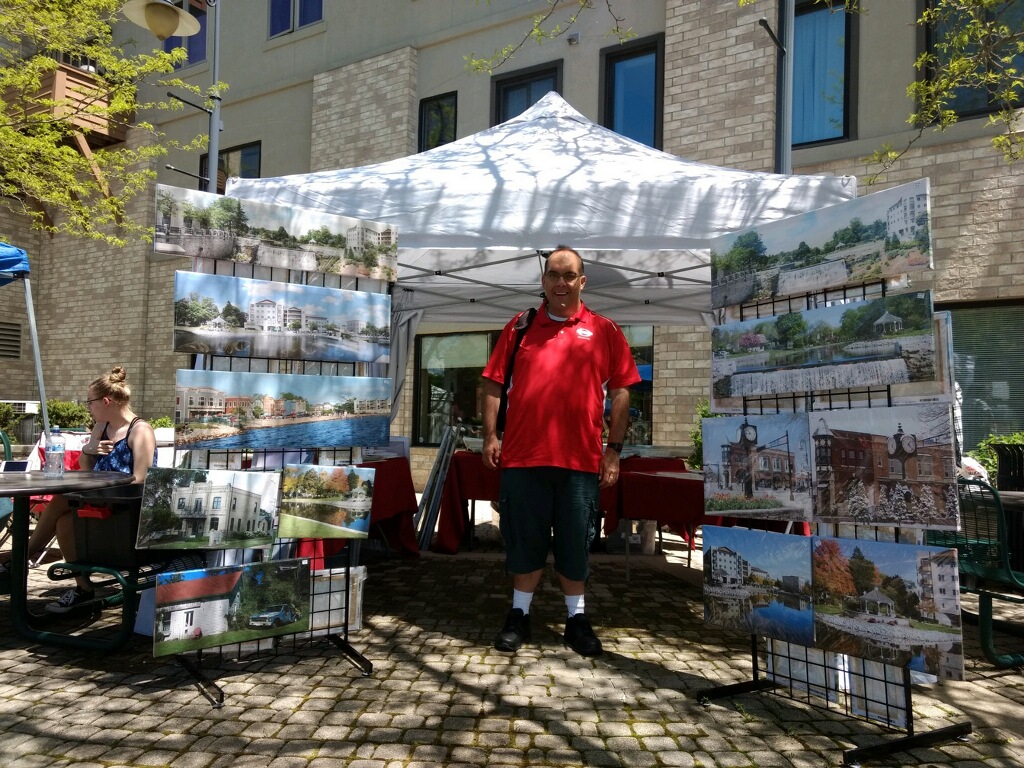 Participants:
Jon Cline – photography
Susan Hanson – painting
Sarah Hunt-Frank – ceramics
Megan McDonald – painting
Bob Pape – ceramics
Michael Pogorzelski – painting
Bob Unke – painting and jewelry
Dylan Frey – painting
Gina and Trent Ristow – sculpture
The Guild was approached by Menomonee Falls Downtown the to run the Art Fair at this year's Falls Memorial Fest. Thanks to Don Eisenhauer, Mike Pogorzelski and Bob Pape for making it happen!