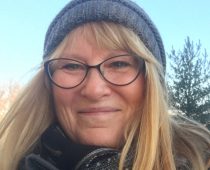 Watercolor and Acrylics, Graphite Pencil, Mixed Media, Photography
Call Liz: 414-218-1207
I was born in Illinois but raised in Wauwatosa, Wisconsin.  I have lived in 7 states in my retail career and did lots of traveling. But, I always came home to Wisconsin. I took early retirement in 2013 and moved to Menomonee Falls in 2017. 
From a young age I have always dabbled in different forms of arts and crafts. Many years ago I became a glass bead lamp worker and and jewelry maker/designer.  I had a studio in West Milwaukee which I closed in 2015.
I sold my work professionally at regional shows, online, local shows, shops and to jewelry designers that incorporated my beads into their designs.
Currently I love to draw and paint using my own photos. Mostly landscapes and flowers. Mixed media, alcohol inks etc from time to time. All of this is for my own enjoyment.  I enjoy taking classes and meeting fellow enthusiasts.