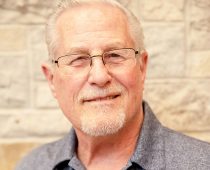 Wheel-thrown Pottery
Call Robert: 414-232-3933
Studio: Main Street Pottery, N86 W16784 Main Street, Menomonee Falls
Hours:  Irregular – best to call
Background:  
Milwaukee area native, married a "local gal" and have been living in Menomonee Falls since 1972.
I started my business, AAA Sign Co.,  in 1976 and eventually grew it to a 22 employee enterprise with a reputation for quality and timeliness.  We began producing wide-format graphics in 1996 under the Grand Central Graphics label.  I spun off Grand Central Graphics and sold the sign business to an employee in 2004.
At the end of 2009, I sold GCG to a competitor with a similar reputation for customer service and retired.
We have been collecting pottery as art and functional kitchenware for many years and now I have an opportunity to try the art form myself.
My other hobby is gardening –now that I'm home full time we enjoy organically grown vegetables and spectacular flowers.